Motorcycle Shipping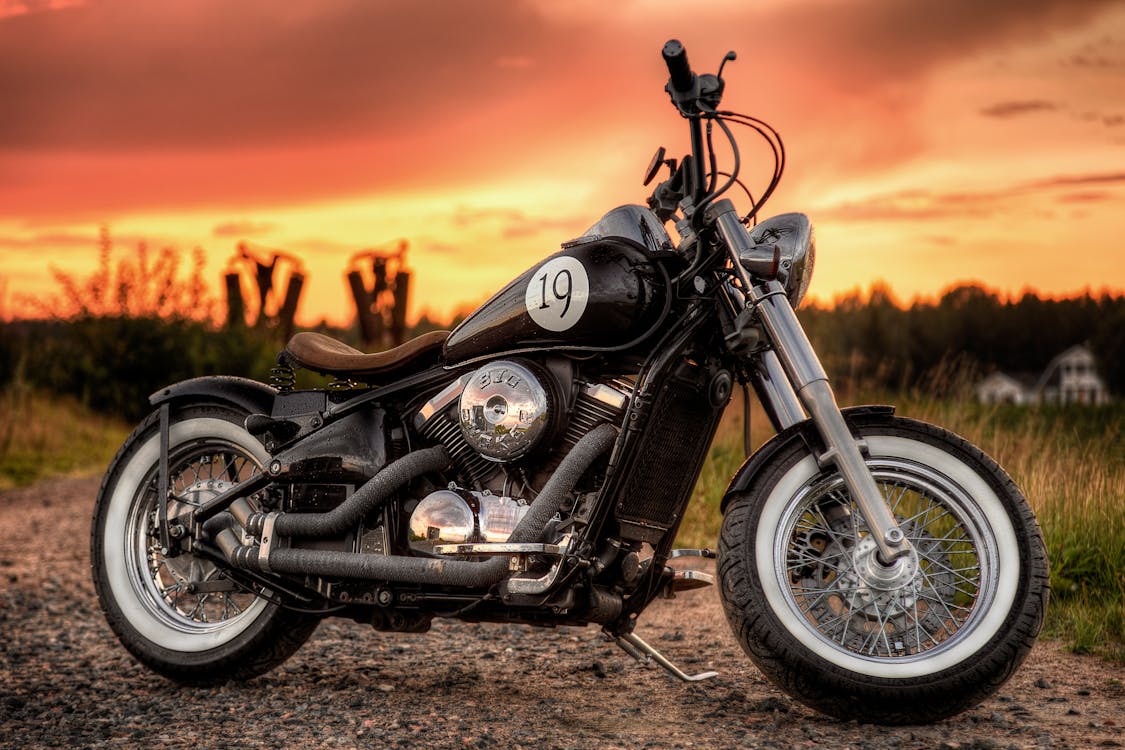 You found the best motorcycle, but now you need to move it to your new home. How do you find the best motorcycle transport company? Easy: with Stevens Moving and Storage.
Finding a transportation company that specializes in motorcycle shipping services isn't always easy. No matter if you have a classic Harley, or a modern Ducati, Stevens can move your vehicle with  no problem.
Transporting a motorcycle isn't the same as a car — there's more that is exposed, and it requires special equipment. Open transport isn't an option. At Stevens, we make sure your motorcycle is free from damage during transport, and keep it covered. Our customers come first, and their motorcycles deserve the best care and protection.
Let us be your go-to motorcycle shipping company. To get a free motorcycle quote, fill out our quote form. If you have any questions about our motorcycle shipping procedures, and would like to speak to someone directly, give us a call at (989) 755-1404.
Preparing Your Motorcycle For Shipping
Your bike is precious cargo, and it's important that you take extra steps to help protect your motorcycle. While we have specific motorcycle shipment protocols, it's important that you get your bike prepared before we arrive. Luckily, the steps you need to take to get your motorcycle ready for shipment are simple:
Clean your bike.
Make sure your key is removed from the ignition.
Take note of any pre-existing damage before we arrive. We suggest you take pictures of your bike as well.
Make sure your tires are inflated properly.
Leave at least ¼ to ½ tank of gas.
Our motorcycle shippers will record any existing damage on your bike, such as any dents or scratches, before loading it onto the truck.
When we load your bike up, we make sure it's put in an enclosed truck. Motorcycles are too fragile to be transported out in the open. We make sure your bike is secured at all times on a pallet and secured with the proper bands.
Vehicle Shipping Services
Motorcycles are just one type of vehicle we can move. Some other vehicles we service include cars, quads, and even farming equipment. Our moving professionals are trained to handle various types of moves.
As for the types of vehicle services, we offer the following:
Local Vehicle Moving Solutions
Long-Distance Moving Vehicle Solutions
Vehicle Storage Solutions
Get a Free Motorcycle Shipping Quote From Stevens
No matter how close or how far you need to move your motorcycle, Stevens Moving and Storage is there with all your moving needs. From loading, to unloading, our team is dedicated to making sure our customers have a stress-free moving experience. We work nationwide, and are more than happy to help.
To get a free motorcycle moving quote, complete our quote form. If you have any questions or concerns, feel free to call us at (989) 755-1404. We look forward to working with you!